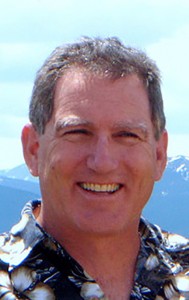 Collaborative. Detailed. Experienced.
From Montana modern to American classics, Jeff Gilman Woodworking is experienced in creating a wide variety of styles that complement the tastes and lifestyles of the people who use them. We work collaboratively with our clients to understand and anticipate their needs, then create design solutions that enhance, inspire, and endure for years to come. Client satisfaction and attention to detail are two hallmarks that drive our commitment to providing the best craftsmanship and cabinetry for your home.

Jeff Gilman began his cabinet making and woodworking career in Vail, Colorado under famed Austrian master cabinet maker Rudi Neumayr of Aren Design. Over 35 years later, he continues to offer master craftsmanship and excellence, providing clients across North America premiere custom cabinetry, furniture, doors, kitchen, and bathroom solutions. Catering to the unique qualities of Northwestern Montana mountain living, Jeff and his team of experts are prepared to bring your new home or remodeling project to life.

Our team focuses on seamless integration, professional and expedient installations, and an elegant end product backed by a lifetime warrantee. Our Wood-Mode and Brookhaven products offer incredibly fashion-forward, quality designs that are functional, durable, sustainable, and incredibly beautiful.
What great luck! When we made the decision to remodel our kitchen, I went online to find cabinet makers near Bigfork, Montana. I found a website for Jeff Gilman Woodworking. We drove up to Whitefish and met Jeff in his studio where we immediately felt comfortable as we shared our kitchen ideas with him.
To cut to the chase, Jeff was amazing. We had no idea how much would be involved in our remodel. Jeff is not only an expert on cabinets but he is also a fine craftsman. He ended up managing the entire remodel project for us.
Absolutely incredible! Having our kitchen remodel designed and constructed by Jeff Gilman Woodworking has been the best decision we've made in the last 25 years of living in our home. He was there for us from the "conceptual" moment…all the way until the last knob was put on the last kitchen drawer! The work is outstanding, the professionalism the best, and Jeff's attention to detail…superb! We love how he included our ideas, respected our thoughts, and made us feel like we were always part of the project. We are thrilled with our new, beautiful kitchen, and feel so grateful for the attention and care we have received from Jeff Gilman Woodworking Inc. We recommend him with the highest regard.
I am very pleased with the job Jeff Gilman and his team did. The quality of the Wood-Mode cabinets is extremely high and the finishes are extraordinary. Additionally, Jeff Gilman Woodworking contributed to a number of ideas that made the home more impressive. I was very happy with the initial delivery schedule and the high overall quality of the installation services. Overall, I'm very happy with all of the products and services you provided and would be happy to recommend your work to anyone planning to do high quality cabinets.
We worked with Jeff Gilman when we were doing a complete renovation of our house. We brought our house down to the frame, rearranged and added to our living space. We spoke with Jeff about doing our kitchen area. We gave him all the things we had on our wish list for this area. We were looking for an area that would work for a very active family of five. He came back to us with a design that was not only esthetically pleasing but took full advantage of the space we were working with. The cabinetry choice fit the design perfectly and that along with Jeff's attention to detail made this room the centerpiece of our home.
We custom built our home in 1990 and even though our kitchen was designed and built by a reputable company, it just never felt right. So when it came time for us to remodel in 2010, we brought Jeff in and wow, what a difference. He came up with ideas that just made our kitchen so much more efficient and pleasing. He offered us affordable options for cabinets along with a redesign of our layout which increased our counter space and opened up our work area. The job was completed on schedule and budget and we couldn't be happier.